Coca-Cola Amatil Fiji and Star Printery have poured in donations towards Veilomani Food Bank which is aimed to assist Fijian families that are affected by COVID-19.
The Veilomani Food Bank is an initiative that is led by the Fijian Competition and Consumer Commission.
CEO, Joel Abraham has thanked Coca-Cola Amatil Fiji and Star Printery for their donation.
Coca-Cola Amatil Fiji have donated 28 donation bins and 15 cartons while Star Printery has printed over 300 copies of posters which will be placed in all the major supermarkets around the country.
Abraham is encouraging other corporate houses to follow suit by contributing to help Fijians who are unable to put food on their table due to being tested positive for COVID-19.
He says we need to show solidarity and stand together with those Fijian families during these uncertain times.
He says distribution of food items in the Western division and Labasa has been already begun and donation bins will be available at selected supermarkets for those who wish to donate.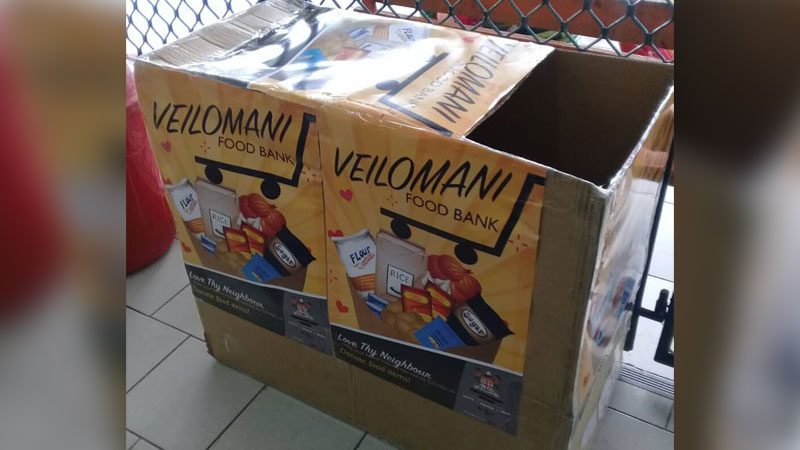 Central and Eastern Division Donation Bins Distribution List:
RB Patel
Suva City – Rodwell Road,
Suva Centrepoint – Laucala Beach, Nasinu
Southpoint – Nakasi
Nausori
IGA New World Supermarket
Damodar City – Grantham Road
FNPF Plaza – Elery St
MH/ Max Val U
Suva City – MHCC Building
Vivarass – Laucala Beach
Valelevu – Daniva Road
Nakasi – Nakasi Complex
Nausori – Town
Navua